Retta Beery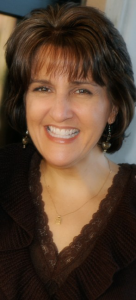 Founder and President, Hope Knows No Boundaries.
Retta founded Hope Knows No Boundaries to educate and connect the dots between patients, medical specialists, and insurance companies. Retta has helped educate families maneuver the medical system and find resources to help them find answers to medical challenges. She has also helped educate the medical and scientific specialists on patient needs. Retta speaks at conferences around the world, some of which include NIH's "Celebration of Science", Cold Spring Harbor Labs Genome Conference, and the Milken Global Conference, to share her family's personal journey with undiagnosed disease and whole genome sequencing. She and her family have also been featured on NPR, the New York Times, and the Today Show.
More about Retta
Retta oversees an online website, started in 2003, and has reached hundreds of families around the world who are searching for answers to medical odysseys.
Retta has a passion to make a difference in advancing personalized medicine because of her journey with her twins, Noah and Alexis.
Dr. C. Jimmy Lin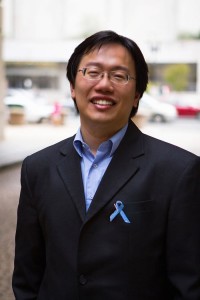 C. Jimmy Lin, MD, PhD, MHS, is a 2012 TED Fellow and Founder and President of Rare Genomics Institute, the world's first platform to enable any community to leverage cutting- edge biotechnology to advance understanding of any rare disease. Partnering with top medical institutions, RGI helps custom design personalized research projects for rare diseases. Dr. Lin is also the Director of Clinical Genomics at the Genetics Branch of the National Institute of Health/National Cancer Institute (NIH/NCI).
Prior to this, he led the computational analysis of the first ever exome sequencing studies for any human disease at Johns Hopkins and was a research instructor at Washington University in St. Louis. He has numerous publications in Science, Nature, Cell, Nature Genetics, and Nature Biotechnology, and has been featured in Forbes, Bloomberg, Wall Street Journal, Washington Post, BBC, TIME, and the Huffington Post.
Cynthia Lietz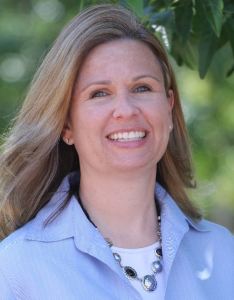 Cynthia A. Lietz, PhD, LCSW is associate dean at Arizona State University's College of Public Programs, and associate professor at ASU's School of Social Work. Dr. Lietz conducts research that informs strengths-based practice in social work. Specifically, she applies the construct of resilience to family systems understanding how families overcome and grow stronger despite experiencing trauma, loss, or chronic illness. She is particularly interested in the benefits of incorporating the voice of consumers in health and mental health practice and research. Her own experiences raising a child who faces a severe chronic illness has caused her to understand the importance of individualized care and patient advocacy in a unique and personal way.
Joe Beery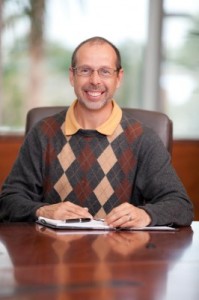 Senior Vice President and Chief Information Officer, Thermo Fisher Scientific. Joe joined Thermo Fisher Scientific as Chief Information Officer in 2014 through the acquisition of Life Technologies. He served as the company's head of Information Technology since taking the position at Invitrogen in 2008. In this role, he directed the development and operation of all of the company's information technology systems and its eCommerce website. He also spearheaded the implementation of IT programs to support the merger of Invitrogen and Applied Biosystems in 2008.
Prior to Invitrogen, Joe was Chief Information Officer at US Airways and America West Airlines. Previously, he spent 10 years at Motorola Semiconductor, holding various positions in the computer integrated manufacturing group, and also served as a manufacturing and software engineer at NV Philips in Albuquerque, New Mexico.
Joe holds a bachelor's degree in business administration and business computer systems from the University of New Mexico.
Joe has a personal connection to the mission of Hope Knows No Boundaries through his journey with his twins, Noah and Alexis, and his company's efforts to advance medicine.
E. Gay Grossman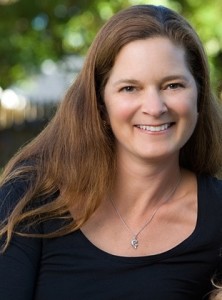 Founder and Owner, Letters from Lilly, Ltd.
Gay owns Letters from Lilly, Ltd., a stationery company she founded in 2004. Letters from Lilly has grown to offer over 1,700 stationery products through retailers and ecommerce.
Gay started her healthcare experience right out of college doing marketing for The Sachs Group in Chicago, Illinois and then transitioned to pharmaceutical sales and training with Glaxo.
Gay received her Bachelor of Arts Degree, with a double major in Economics; Marketing concentration and English; writing concentration, from Ohio Wesleyan University.
Gay's daughter, Lilly, has two gene mutations found through whole genome sequencing. For 15 years, Lilly was undiagnosed. Gay has successfully advocated for Lilly to participate fully in a typical classroom. Gay is an advocate for special needs students and their families, working with them to navigate schools and the medical system. She hopes that sharing her family's experience with Lilly will abbreviate the journey for others.
Gay spends her free time volunteering with Lilly through National Charity League, and volunteering with Las Patronas, raising funding for philanthropies in San Diego county.